Other articles
Premier League stars join up with Ireland squad, Daily Mail Online
Premier League stars join up with Republic of Ireland squad ahead of Austria World Cup qualifying clash
By Damian Spellman, Press Association 23:51 BST 02 Jun 2017, updated 23:51 BST 02 Jun 2017
John O'Shea and Jonathan Walters among players who joined Martin O'Neill
Squad who were beaten by Mexico underwent a recovery session
Stephen Gleeson, who scored Ireland's consolation goal at the MetLife Stadium in New Jersey after coming on as a second-half substitute, has been released
Martin O'Neill's Republic of Ireland big guns have met up with the squad to begin preparations in earnest for next Sunday's World Cup qualifier against Austria.
Keiren Westwood, John O'Shea, Robbie Brady, Jeff Hendrick, Glenn Whelan, Harry Arter, Aiden McGeady, Jonny Hayes and Jonathan Walters underwent a light training session at Abbotstown on Friday afternoon as the men who travelled to the United States for the 3-1 friendly defeat by Mexico were put through a recovery session following their return.
The newcomers were joined by midfielder Stephen Quinn, who will train with the squad ahead of Sunday's friendly clash with Uruguay at the Aviva Stadium and the Group D showdown with the Austrians which follows seven days later.
Stephen Gleeson, who scored Ireland's consolation goal at the MetLife Stadium in New Jersey after coming on as a second-half substitute, has been released.
O'Neill left the bulk of his Premier League players behind - keeper Darren Randolph and midfielder James McClean were notable exceptions - with their season having finished only on May 22, three weeks after his Sky Bet Championship contingent had been able to put up their feet.
Related Articles
The Republic will train again in Dublin tomorrow ahead of the Uruguay game before the manager decides which of his players most need game-time before the qualifier.
Ireland currently sit joint the top of the group with Serbia and in a strong position to challenge for a trip to Russia next summer.
REPUBLIC OF IRELAND SQUAD
Darren Randolph, Keiren Westwood, Colin Doyle, Cyrus Christie, Alex Pearce, Richard Keogh, Shane Duffy, John O'Shea, Kevin Long, Andy Boyle, John Egan, Stephen Ward, Aiden McGeady, Eunan O'Kane, Glenn Whelan, Harry Arter, Conor Hourihane, Alan Browne, Robbie Brady, Jeff Hendrick, Daryl Horgan, Wes Hoolahan, Callum O'Dowda, James McClean, Jonny Hayes, Jonathan Walters, Daryl Murphy, David McGoldrick.
How would the Republic of Ireland fare in the Premier League?
How would the Republic of Ireland fare in the Premier League?
Brian Barry August 11, 2014 267 Views
As both the Premier League season and a new era for the Irish national team looms, Brian Barry poses the question as to how the Republic of Ireland would fare if they were a Premier League side.
Ireland are entering the new season with high hopes. With a new manager, there is a renewed sense of optimism. While some key players have hung up their boots, the future is bright with some younger players impressing last season; David Meyler, Robbie Brady, Shane Duffy. The list goes on.
Martin O'Neill is well versed to life in the Premier League with stints at Leicester City, Aston Villa, and Sunderland. He brought Leicester into the league, where they finished ninth, tenth (twice), and eighth in his four seasons at the helm. The Foxes also seized the League Cup on two occasions under the stewardship of the Derryman.
A successful stint at Villa was followed by an underwhelming, albeit solid, tenure at the Black Cats. O'Neill is aware of the ins and outs of the Premier League, and would not be fazed as the Boys in Green take on England's elite.
Realistically, Ireland would not be competing for honours in the Premier League, but a solid mid-table position could be cautiously hoped for. Considering the highest level any of our players currently ply their trade at is Everton, a top 10 finish would be a huge achievement. However, the passion and atmosphere that surrounds the team may steer them well clear of relegation.
Looking to last season, all teams who survived scored at least 40 goals. An average one goal per game is the minimum requirement to hit the magic 40 points mark. So where would Ireland's goals come from?
Robbie Keane often hit 20 goals a year in the league, but perhaps that would be an optmistic target as he enters the twilight of his career. While Shane Long is currently Ireland's brightest option up front, his record eleven goals for a Premier League season must be broken. With Wes Hoolahan the only real option as an attacking midfielder, goals may be a worry over the entire season.
Ireland's defence is solid. The retirement of Richard Dunne is a blow, but in Séamus Coleman, John O'Shea, Marc Wilson, and Ciarán Clark, we have a back four which could compete at the highest level. Defending the goal of David Forde or Keiren Westwood, this is a defence which could frustrate strikers across England
One thing Ireland has often drawn on is passion. With lots of Irish interest in the Premier League, a weekly full-house would not be a challenge. The enthusiasm surrounding the team, paired with a top-class manager, suggests Ireland may punch above their weight, just like Hull City, Portsmouth, and Southampton in recent times.
With only a few weeks left in the transfer window, Ireland would be looking to bolster their attacking options, and maybe a back-up centre midfielder. Nonetheless, one would be confident of finishing above the likes of Burnley, Leicester, Crystal Palace, and QPR.
Prediction: A 14th place finish, along with an obligatory Martin O'Neill League Cup triumph, would not be out of the question.
About Brian Barry
Related Articles
Watch: The Absurd Passage Of Play Between Man City's 1st & 2nd Goal Vs Stoke
October 15, 2017
Koeman Gives Tetchy Reaction When Pressed On Roy Keane Comments
October 13, 2017
Five Liverpool Vs Man United Classics To Get You Excited Ahead Of Saturday's Clash
October 13, 2017
Check Also
Tony Pulis Reveals He's Taken Quite A Bit Of Stick Over McClean's Winner Vs Wales
Tony Pulis has joked that he will drop James McClean after his exploits with Ireland.
All-time Premier League Republic of Ireland XI: Who's lucky enough to make the cut, Squawka Football
All-time Premier League Republic of Ireland XI: Who's lucky enough to make the cut?
The Premier League boasts players from some fabulously far-flung places. Every continent on the planet, bar Antarctica, has seen one of their finest footballers grace what is often referred to as the most exciting exhibition of the beautiful game known to man.
Mind you – I wouldn't rule out an 'Eskimo starlet' coming out of the woodwork one day…
Meanwhile, the reputation of England's top tier has reached corners of the globe that you might not even have heard of. That's why it's worth the big bucks and that's why Richard Scudamore and co. look so smug. All. The. Time.
But let's stop waxing lyrical about the players that have sailed the seven seas – or perhaps just caught a plane – to ply their trade on these shores. Because some of the heroes that we watch on a Saturday afternoon, (Or Sunday afternoon. Or Monday Night. Oh, and Friday night starting next season), don't have far to travel.
The Republic of Ireland has produced some cracking talent over the years. Contrary to several stereotypes, they're not all just dancing around like leprechauns, carrying four leaf clovers and drinking Guinness
Most of the teams in the Premier League feature a couple of the Boys in Green within their respective squads and they more than hold their own against the cream of the crop. This doesn't have anything to do with luck.
But what would a team consisting only of Irishman look like? In a word – decent. I fancy this lot would be up for a trip to the Britannia Stadium on a cold, wet and windy night.
Big Shay's hands are as safe as they come. First choice at Newcastle United for 12 years, Given also gave it his best at Manchester City before signing for Aston Villa, where he fell out of favour.
But, as he proved against Leicester City, he's still got it. Too good to be sitting on a bench, even at 38.
The full-back may not have been spectacular but he was solid. Having rose to prominence with Fulham, Finnan signed for Liverpool in 2003.
He was subbed off at half-time of the Merseysiders' famous Champions League victory, before most of the magic happened, but he got his hands on a medal not many of his compatriots can claim to have in their cabinet.
Yes, yes, we know his legs are shot and he's probably going to take Sunderland down this year unless Dick Advocaat pulls his finger out, but O'Shea was a great player in his pomp.
You don't stick around at Old Trafford for over a decade unless you're pretty handy. In truth, the man is Cult Corner gold. But which moment are we going to go for? He's had a few…
It has to be the nutmeg. It just has to be.
The QPR defender may now be known for his ability to put the ball in his own net far too regularly, but, to put it simply, before he was rubbish, he was good.
He's always had a mistake in his locker, everyone knows that, but you might not remember he has this sort of thing up his sleeve too…
The Cork-born full-back started his career at Leeds United and also made over 150 appearances for Oldham Athletic but Old Trafford is where he is remembered most fondly.
He played a key role in the Red Devils' era of dominance and had a wand of a left peg. I think, and this is yet to be confirmed, United are playing tiki-taka here – before it was cool over in Catalonia.
Irwin > Xavi, anyone?
No defender in the division would relish a duel with Duff when he was on song. Blackburn Rovers, Chelsea, Newcastle United and Fulham were all fortunate to be treated to the winger's dazzling talent during his spell in England.
But he's not done yet. He's giving it a go in Melbourne City chasing a high like the one he felt when he did this against Barcelona…
Next up is our captain. Obviously he's our captain. I'm not going to tell him that he can't wear the armband, are you?
Keane was, and is, a lunatic. Whether in the punditry box or parading around the pitch, the former Manchester United skipper is arguably Ireland's greatest player of all time, even though he downed tools to walk his dog during the World Cup.
Keane had it all. The embodiment of Sir Alex Ferguson's values on the pitch, if you were in the trenches, as the saying goes, you wanted him by your side.
Centre-Midfield: Stephen Ireland
Why don't you want to play for Ireland, Stephen? What's that? Your Grandmother's dead? No she isn't. Don't lie.
Oh, you mean the other one. Fair enough, my condolences. Wait a minute, she isn't either.
What on earth possessed the midfielder to spin such a web of lies back in 2007, as per the Guardian, we may never know. What we do know is he is a) good at football and b) guilty of several crimes against fashion.
Left-Midfield: Kevin Kilbane
The midfielder is now taking it easy courtesy of a regular spot on the Match of the Day sofa but he was once a hard working member of a host of Premier League sides, including Everton, Sunderland and West Bromwich Albion.
I will never, ever understand why you would film an opposition team's goal while at a game, but, each to their own. Kilbane absolutely leathered this one – Peter Kay style.
The lanky striker is another player to have eased into the punditry lifestyle during his retirement and is now a key member of Sky Sports' match day team.
Although remembered fondly at Arsenal and Manchester City, Sunderland is where Quinn holds hero status, due to his 'little and large' partnership with Kevin Phillips.
Centre-Forward: Robbie Keane
The classic combination of a big man alongside a more skilful number 10 is a rarity in the modern era, but that's what we've gone with. Keane simply cannot be overlooked.
The current Ireland skipper has the most caps (138) and goals (65) for his country and is still doing the 'bizz stateside with LA Galaxy. Don't expect him to roll over and let Steven Gerrard muscle in on his American dream either.
His career has taken himto Spurs, the San Siro and Scotland, but the Premier League saw his finest years.
Honourable mentions: Seamus Coleman, Shane Long, Paul McGrath, Ian Harte, John Walters
Niall Quinn on James McClean s Premier League and Republic of Ireland journey, Football News, Sky Sports
Niall Quinn on James McClean's Premier League and Republic of Ireland journey
Last Updated: 11/10/16 8:53am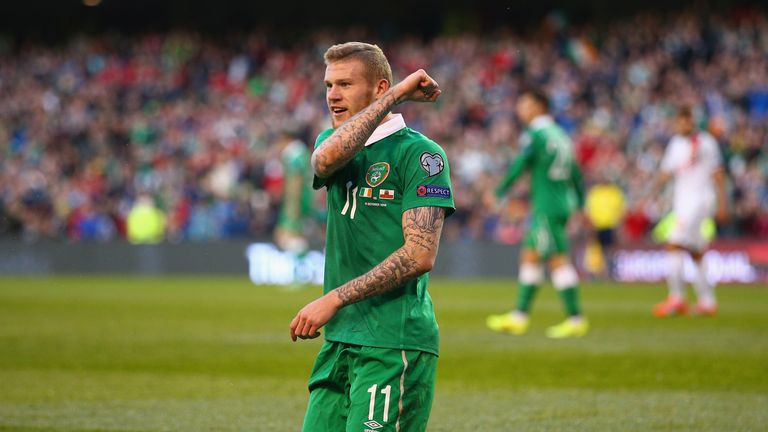 In his latest Sky Sports column, Niall Quinn discusses James McClean's Premier League journey and his importance to Republic of Ireland.
James McClean is one of those guys who always seems to be just arriving somewhere.
He came to the Premier League relatively late. He was 22 when we signed him at Sunderland from Derry City. We bought a long shot and he gave us fireworks. 
Bang! Suddenly he had arrived into the reserve team. Bang! Now he was in the first team. Bang! He was all over Twitter like a Kardashian. Bang! He was playing for Republic of Ireland.
In Moldova of all places he might finally have put his baggage down and announced that he is here to stay. His two goals put Ireland in a very strong position to qualify and if the team gets to Russia in 2018, I believe James will be a leader and a key player.
Seeing him score a couple of goals told us a lot about not just his talent, but that potential for leadership. It also gave me a lot of pleasure. Not just because of the kind of person James is, but because a lot of people put a lot of faith in him along the way and more often than not he has repaid them well.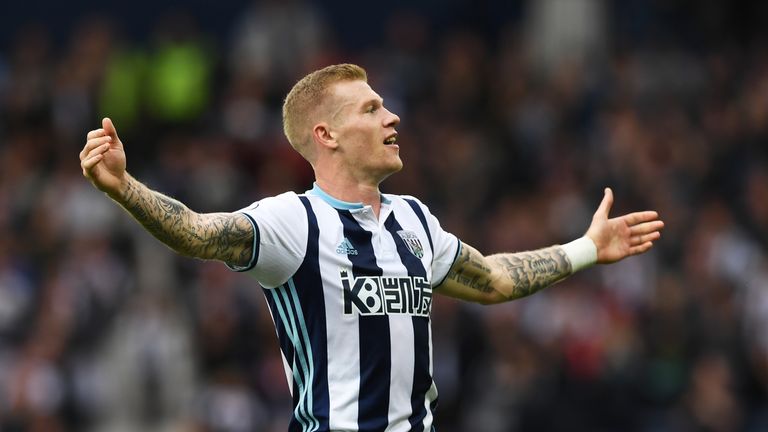 The leaps of faith started with Bryan 'Pop' Robson, a goalscoring hero of the north east. Pop left his scouting job at Chelsea, wanting to get back up to his family and his roots in Hexham. Steve Bruce and I gave him the job as chief scout.
Pop came in on the first day and said, "Listen, there is a bargain out there that we were recommended to come and watch when I was at Chelsea." It was a lad called James McClean at Derry City. Given the structure at Chelsea and James' age, Chelsea had decided not to pursue the transfer.
There were a few other clubs looking at James that summer including Everton. Steve Bruce and I had never heard of James McClean, let alone seen him play, but it was Pop Robson's first day on the job, he was enthusiastic and it didn't seem like the time to knock him back. I agreed to approach Sunderland's owner Ellis Short to get permission to make the signing.
Ellis asked a number of pertinent questions, starting with, "How many times have you seen him play, Niall?" I answered truthfully. Zero times. What else did I know? Well, from what I knew of the League of Ireland and the list of players on our radar at the time, McClean wasn't near to being on the list but…
Between the jigs and the reels Ellis agreed and we spoke to Derry. By the way, Pop also told us to sign a certain guy named Michu on that first day. Swansea fans will not be alone in remembering the 20-goal debut season that followed, but Steve and I chose James.
He was playing under the management of Stephen Kenny at Derry and as so many players do under Stephen's guidance, he had made quick progress.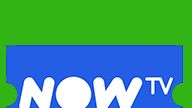 Watch NOW TV
Watch Sky Sports for just ВЈ6.99. No contract.
We held negotiations in Castleknock, Dublin when I was back home to see the All Ireland Gaelic football semi-final in 2011. James' agent, Eamonn McLoughlin, was always a very likeable guy as agents go, easy to deal with. 
All through the deal there was one burning issue that Eamonn pushed for. He wanted me to call the FAI and tell them James wanted to switch from Northern Ireland to the Republic. We agreed a fee with further payments if James made the first team and another payment if James played for Ireland.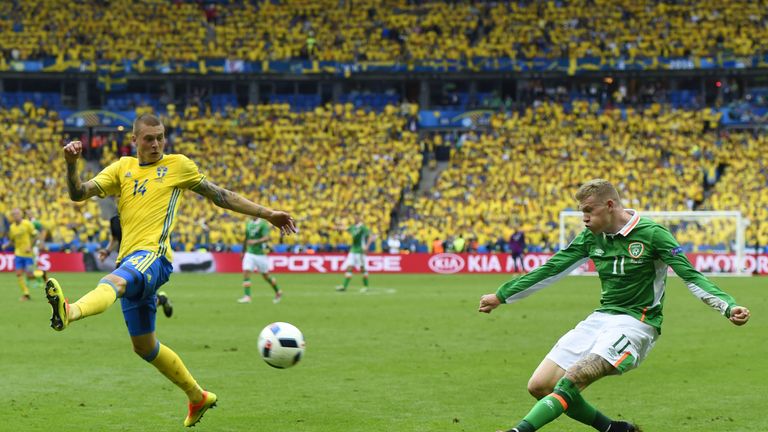 I spoke to John Delaney at the FAI. I explained how we at Sunderland felt this lad had a decent chance and asked JD to consider securing him for Giovanni Trapattoni. John showed great faith too by starting the paperwork and he also invited James' parents to the next Irish game in Dublin. Meanwhile James had arrived in Sunderland.
He was different. Everything was new to him but he wasn't fazed or overawed. He had a great desire to work on his game and to make it as a player. When he came we assumed it would take him a year or two to make the first team but he made his mark almost straight away, scoring in a 4-3 win for the development team against Newcastle United. Steve Bruce took note but he moved on not long after that and Martin O'Neill, another Derry man, arrived.
Martin first saw James play for the reserve team in the glamorous yet windswept surroundings of Eppleton Colliery Welfare FC in Durham. Our reserves beat Manchester United reserves 6-3. That was in mid-week. That very weekend James made his first-team debut, coming off the bench against Blackburn in Martin's first game in charge, and he turned the game around. We came from behind for a win as many leaps of faith were well rewarded.
It was as simple as just adding water. Instant folk hero.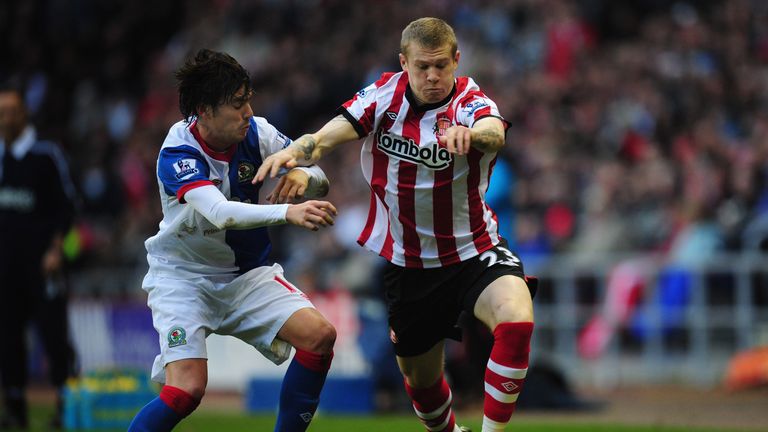 It's a funny thing but for all the controversies that have followed James since then, he seldom gets the credit for remaining true to who he is. The worry with a player who makes such rapid progress in the Premier League is that his head will be turned. The quiet lad you signed will be appearing in tabloids smoking a shisha pipe in some nightclub in Marbella at 4am with a pile of ne'er do well hangers-on who he didn't know two weeks previously. Not James.
When I look at him playing now I still view him in those terms. Will he keep it on the rails?
For instance, most young players who make the first team gradually work their way up to having a more respectable car in the players' car park. James hadn't been long in the first team when I was gazing out the window of my office one day to see a massive, gleaming Range Rover-type thing pulling in and young James hopping out on the driver's side. Uh-oh?
Martin O'Neill spotted the vehicle too. You could probably have seen it from the moon and Martin had a quiet word. The car was back in the dealer's showroom within a day or so.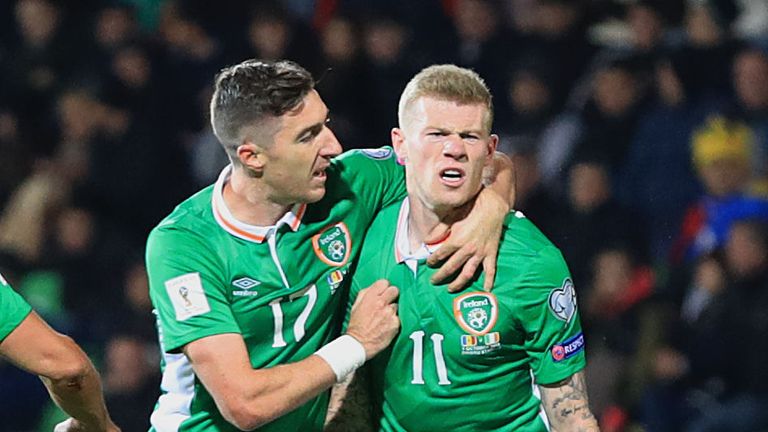 Even in Moldova yesterday when James hit an awful free kick I found myself looking at him and thinking, "Ah James, if you'd spent less time getting yourself decorated with ink in tattoo parlours and more time practising free kicks that might have gone better for you." But that's just the old man in me tut-tutting for the sake of it.
James is one of those characters who wobbles but always rights himself in the end. When Martin left Sunderland, James was gone not too long afterwards.
He wasn't Paolo Di Canio's cup of tea and maybe, vice-versa, Paolo wasn't too inspiring for James. Wigan came looking and he had no problem going there to continue working on his career and to get himself back into the Premier League. It was a sensible move and it worked out fine for him.
James is 27 now. If you look at him objectively in a world where so many people are faking it, he is a young man who'd rather wear his heart on his sleeve. He makes mistakes. After the game in Moldova for instance he had a crack at the Irish media.
I would advise him just to respond to people either through what he does on the field or by talking to them one-on-one, but I understand his frustrations and I think he'll learn.
That has been his story so far, always learning, always arriving somewhere new. He was worth every leap of faith shown in him.