Other articles
Football Vs Cricket: Which 11 A-Side Game Is More Interesting?
Football Vs Cricket: Which 11 A-Side Game Is More Interesting?
For all the football fans out there, you must be wondering why is this guy wasting time on explaining the simplest of questions! However, let me lay down some clear facts and analogies so that you can understand why football is much better than cricket. Both games involve 11 players a side. Still, comparing football to cricket is like comparing vodka to water. I must be crazy comparing the liveliest of sports to the dullest of sports. So before we let our mind wander off to more fitting comparisons, let's see why football is a better game than cricket.
1) The Game: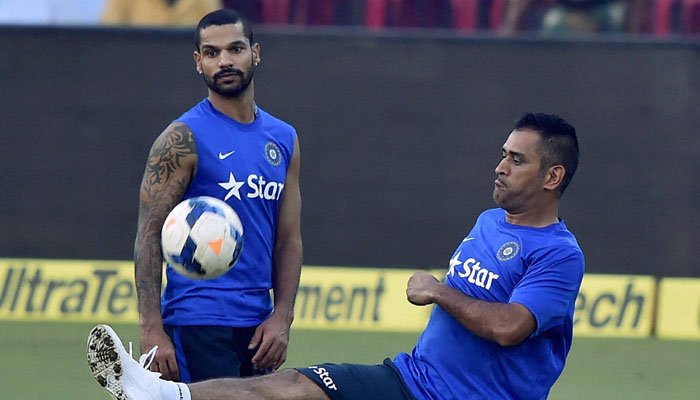 To start off, football is a game where you're either all in or nothing. As a player you got to give your everything to the game. However, it's different with cricket. It just so happens that one or two players can carry their bat through the innings and win the game for the team single-handedly. With football, this isn't possible. Football needs the entire support and coordination from the team. Even if one player messes up just one shot, the game can turn in favour of the opponent in the last minute of the match. Football is all about teamwork while cricket, not so much I'd say. If you are a Sachin fan and Sachin is at the crease you'd switch off your TV if he were to get out the next ball. That won't be the case with a Messi fan, if Messi misses a goal, the fan continues to cheer and watch the game till the last minute hoping that he'd get to see Messi score the winning goal! So be it the player or the fan, you're all in from the beginning till the end!
2) The Coach / Manager: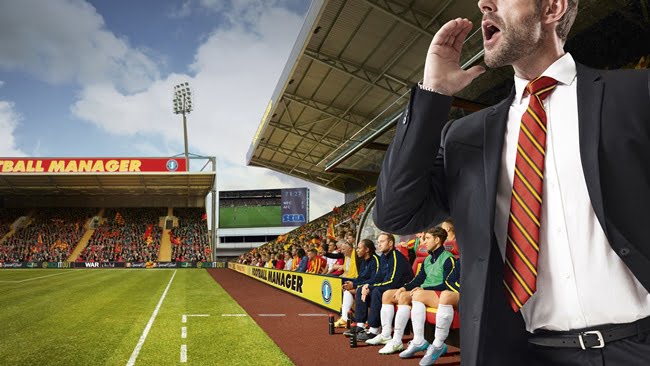 In football, there's only one boss and you all know that it's the Team Manager. The team manager calls the shots and the team follows. He has the entire control over the team. However, with cricket the coach or the team manager doesn't have the entire power in his hands. Sometimes it's the team captain calling the shots and sometimes it's the President of the board. (Read M.S.Dhoni and Srini Mama ;)) If you recollect recent events, Kohli made Kumble resign as the coach of Team India. Can you imagine something like that happening to Sir Alex Ferguson? Imagine having read the headlines stating Ronaldo objects to Sir Alex being the coach at Manchester United. That'd be totally impossible. The football manager controls the players and not vice-versa like cricket.
3) The Players: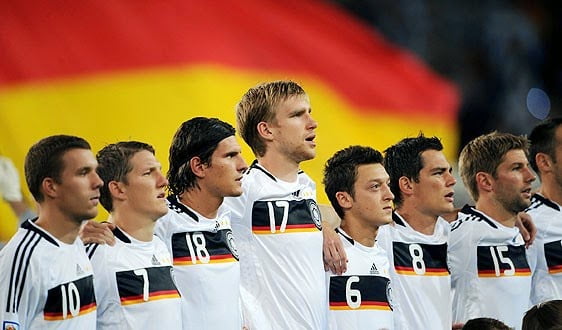 It would be unfair if I don't write about the players while I've lauded the game and it's bosses. Football is a very challenging game. It requires a lot of stamina both mental and physical. If you look at the fitness levels of football players in comparison to cricket players, footballers would score an average of 9 on 10 while cricket players come at a meagre 5 on 10. These are not individual comparisons, look at it as a collective set because if we get down to comparing individual fitness levels, Inzamam would score a -10 on a scale of 0 to 10. The amount of effort that footballers put into the game is no way in comparison to what cricketers give in. Football expects every player on field and off field to be on their toes throughout the match while with cricket, it's just a few hours of being on field waiting for the ball to come to you. While I remember mentioning that football is all about teamwork, it also is about the individual effort. Every individual has to contribute here while with cricket if one player fails to contribute, the others can still help the team win the match.
4) The Miscellaneous Reasons: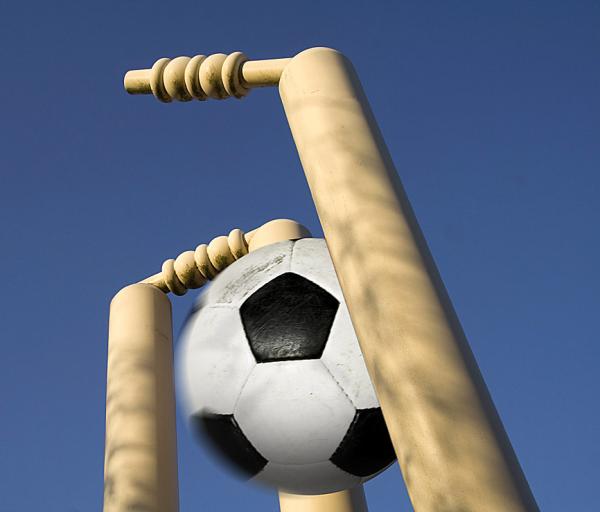 To play football, all you need is a football and a field. Whereas with cricket, you need a ton load of stuff varying from bats, balls, stumps, pads, gloves and the list is never-ending. Football being a timed sport gets over in 90 minutes, add to it a few additional minutes of the penalty shootout if required. Cricket lasts from anywhere between 5 hours to 5 days. And not to forget the most important aspect, the fans. Have you ever seen football stadiums empty in any of the international matches? Well, you can see cricket stadiums empty when international teams play. Football wins hands down irrespective of the weather and field conditions. Be it rain or sunshine, you get out on the field and you play. Be it the muddy beach or the grassy fields, you can play it anywhere. Cricket on the other side can be played only under suitable weather conditions, a well curated pitch and most importantly, if you lose a match you get to blame it on the pitch curator or the weather conditions. With football like I said, you're all in or nothing, win or lose you are solely responsible for your goof-ups.
So inarguably, Football, the best game ever, is much much better than cricket in all aspects. 'Nuff said!
About Author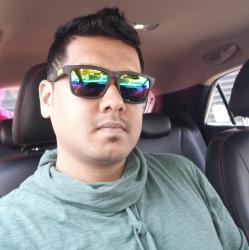 Entrepreneur in the making. Customer Service aficionado. An aspiring traveler. Foodie by day, Experimental Chef by night. A hotelier by profession, a writer by passion. Too much to contemplate? Well, there's only one life! Why not do it all?
Soccer Training Info - Wayne Rooney Says Pick-Up Soccer Improved His Game
Wayne Rooney Says Pick-Up Soccer Improved His
Game
At a recent shoot for the Nike FC247 collection in Manchester, England, Wayne Rooney shared insights about small-sided football, opened up about growing up in Liverpool and named his favorite part of training. During the shoot, Rooney tried out Nike's new Bomba Finale II, a shoe created for the demands of astroturf-based football.
Wayne, tell us about the area in which you grew up.
Football was everything to me and my friends, and we'd go out every day to play. Before school, after school, during school, football was all we were interested in. I think that was the same for so many kids growing up near me. I'd wake up, have breakfast, go out and play, go in, put my uniform on and head to school with a ball. I'd play before class, at lunchtime, come home and get out and play until it got dark. It was like a job even back then. I loved it so much. I think my mum was quite happy, as she knew exactly where I was.
So where did you start playing football?
I was very fortunate. At the back of my house there was a small five-a-side pitch that belonged to the local youth club. I'd only have to climb over my garden fence and there I was. There were other places too, we'd find a pitch in most spots but it was that pitch behind my house that me and my mates would play on for hours.
How many people would be playing in these games?
After school it could start out as three-a-side but soon end up fifteen-a-side. In the school holidays it might get to even more but soon people would tire and drop out and you might end up with just a few of you and the sun going down. I'd be out there on my own as well though. I'd go out with just a ball and practice shooting or dribbling or whatever.
So how much did that style of football help you perfect your skills?
It helped me loads. When I was on my own it was perfect. It was enclosed so I could smash the ball about and use the walls without the ball running away from me. I practiced passing and shooting all the time on my own and yes, I think it helped me get better and better.
Do you think those days affected the sort of player you became?
It helped me. I got used to having the ball at my feet and having to try and keep it at my feet. When you play that style of enclosed small-sided stuff you feel the benefits when you go out and play on grass in bigger-sided games because your control has improved and you benefit from having more space.
So how else does small-sided football benefit your game?
Small-sided games see you get the ball in much tighter situations and you need to be able to get yourself out of them. You are used to getting the ball and immediately are under the pressure and therefore learn about how best to cope with that pressure. When the pitch opens up in 11-a-side games, you seem to have all the space in the world. It definitely helped me. That's for sure.
What specific skills can young people learn from small-sided games?
It's great to master the game on concrete or Astro and if you can learn to control the ball and do tricks in small-sided games then once you come to a nice grass pitch you'll find it easy. Playing in these small games and just working hard on skills, tricks, moves, it will help massively in the long run. Everything I learnt came from those small matches. The tactical side of things comes later but 95 percent of my game is from those days playing as a kid.
We can all see that today you have a competitive streak running through you. Was that developed on that tarmac pitch behind your house?
Yes! I have always been like that, whether I'm on the golf course, the computer or the football pitch. I have always wanted to win and it comes from how I was brought up. If I was losing against my mates, I could lose my cool if things went against me and now as a pro that's something I've had to learn to control. You need to be competitive I think.
When you scored your famous goal against Arsenal in 2002, you went home and had a kick-about with your mates. Do you remember much about that game back home?
Yes, we went and played in the garages nearby. We'd practice our finishing all night. No one treated me any differently. A few congratulated me about the goal but otherwise no one really made a fuss.
Do you still get the temptation to get out and have a kick-about?
It's harder now because at United we have so many games and rest is so important. I wouldn't want to get injured either. I go in my garden as I have a five-a-side-pitch there and I take my son down and try and show him a few tricks.
How big a part do five-a-sides play at Manchester United?
We do a bit at the end of every session and it is the best bit of training. It's not for long but it's what we look forward to most. Having said that it is really important. You get to express yourself, I get to try and score goals and I as I said before, you work on tight situations and how you'd get out of them.
You've played in some of the great stadiums in the world but do you still get an urge to join in on a park when you're passing?
Yeah of course. It takes you back to growing up when you're learning to play. I love to see kids doing what I was doing when I was their age and it's exciting to think that some of those guys will go on and make a career in the game.
What are your top five tips for playing small-sided football?
First of all awareness. It is so tight and you need to know where defenders and team-mates are. Next is vision. Again, it is very tight and you must work on seeing the spaces available. Technique is vital so your passing and shooting can be spot-on. Strength will help you, as you need to hold players off. and finally, finishing. All good teams need a good finisher, and with small goals, you'll need to be at the top of your game. Just keep trying. There's no pressure. These are the games when you can try new tricks without being judged.
Manchester United has been so strong in the league this season. How much of that form stems from the very bitter disappointment felt at the end of last season?
To lose the league in the last second was a bad feeling but when you're at a club like United, you have to be full of motivation and desire to win every year. That comes from the manager, and all the players are aware of that. The club and the players have to be full of that desire and that's why the club has been so successful.
You have a healthy lead at the top of the league, but how do you stay motivated and focused when it looks wrapped up?
You have to stay focused. You have to make sure that we keep doing our job and keep our concentration. One bad game and everything could fall and so we go out and play each game with a positive attitude.
Coerver Coaching: Get FREE Soccer Training tips. Signup Now!
Want Soccer Practices That Players Enjoy? You'll get all this & much more from this coaching course. Take it from the comfort of your home. Further your education in soccer skills training. Instant Access Now!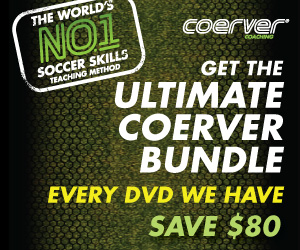 "There is always someone out there getting better than you by training harder than you."
What is the age to start playing football, Rafa Benitez Official Website
tips for playing 11 a-side football game
There are many schools of thought about when to start playing sports. We have summarized all of these diverse ideas into two very concrete ones. Some authors talk about initiating sports participation during early childhood and others claim that the right time is around 10 years of age.
According to him, a human being, a person, is formed during early childhood, therefore their development during the first few years of life is very important. This concept is also valid in sport since he considers this motor development as enrichment of the person rather than as a physical and technical adaptation to a sport.
2. Problem solving using trial and error.
3. Repeating, comparing and judging the results: Comprehension phase.
4. Individual variation of the basic forms: "Creative" phase.
5. Increasing difficulty of the exercises where the individual tries to repeat his own achievements and those of his peers: Recognising real aspiration.
The research also shows that initiation to football involves some requirements regarding pitch and goal dimensions, ball size and equipment etc which should be adapted to the age and physical constitution of the child. If we were to begin at age 7, these requirements should be considered because not to would create a multitude of bad habits and technical defects due to the child's lack of physiological adaptation to the equipment. For example, if the ball is heavy, when he or she kicks it he or she will do it with the toe of the boot, otherwise it would not be an effective kick. Such a defective kick can become a habit and interfere with the proper kicking skill later on.
(2) Sacado de: El niño de 7 y 8 años, el niño de 9 y 10 de Arnold Gesell y otros. Ed. Paidos.
(3) Comuci, Nicola. Italia. Enseñanza de base a los niños entre los 10 y 14 años. N., 2 de la revista: El Entrenador español de Fútbol. Octubre, 1979.
(4) Sacado de libro: La habilidad en el deporte, de Barbara Knapp. Ed. Miñon. Collection Kine.
(5) Felipe Gayoso. Iniciación al fútbol (8-14). Tesina fin de carrera INEF de Madrid.
FPL Players to Watch - Gameweek 9 - Fantasy Premier League Tips, Fantasy Football Advice for FPL Managers
FPL Players to Watch - Gameweek 9
Posted by FFPundits
11:44am Oct 18 2017
AGUERO BACK ON THE RADAR? | Gameweek 9: Players to Watch
Rested against Napoli on Tuesday night – does this mean Aguero will start against Burnley in Gameweek 9, or, will Pep play the same starting 11 for the 3rd fixture in a row.
With Manchester City's players being transferred in to FPL teams in their tens of thousands each day, it's no surprise to see TWO City assets in this weeks Players to Watch series for Gameweek 9.
As always, we invite you to read the article and then check out the YouTube video below for all the stats and glossy graphics which help support our Gameweek 9 picks and findings.
Please be sure to subscribe to the FPLTips' YouTube channel for even more Fantasy Premier League tips, news and insight, each and every FPL gameweek, straight to your desktop or mobile device.
Sergio Aguero vs. Burnley
After being named on the bench for the 7-2 win over Stoke last weekend, the Argentine looked set for a return against Napoli in Man City's Champions League fixture on Tuesday night.
Unfortunately for us, Aguero remained on the bench for the duration of the game, which appears to have caused concern amongst the FPL community, with some suggesting he was being rested for Gameweek 9.
Personally, I think he's being kept fresh for the Burnley fixture this Saturday, which means Jesus could be rested or given reduced minutes – yet another FPL headache incoming.
On a per game basis, he's scored more goals and taken more shots and shots on target than any of his Man City teammates.
In the last 4 Gameweeks, despite only featuring twice, Aguero remains joint 1 st for goals, along with Harry Kane and Raheem Sterling.
Only Eriksen (7), Lukaku (7) and Kane (10) have taken more than Aguero's 6 shots on target during that period, but again, from twice as many minutes.
Man City have scored an impressive tally of 19 goals over their last 4 Premier League games; at least 10 more than any other team have managed.
Their tally of 22 'big chances' over that period is also more than any other team have managed; Manchester United are ranked 2 nd for 'big chances' with half the amount of their Manchester rivals (11).
In Gameweek 9, Pep Guardiola's side host Burnley, who come into this game with strong form themselves, having gone unbeaten in their last 6 Premier League games.
They've taken points from away trips to Spurs and Liverpool over that period, but an in-form Manchester City side will undoubtedly be a much bigger test.
Eden Hazard vs. Watford
It's been a slow start to the season for the Chelsea midfielder, who completed 90 minutes for the first time since recovering from his injury, when Antonio Conte's side were beaten 2-1 by Crystal Palace last weekend.
We all know what he's capable of when fully fit; he's been directly involved in 24 Premier League goals (including assists) in 4 of the last 5 seasons.
In just 212 minutes this season, the Belgian international has registered 2 of his 3 shots on target and produced 5 attempted assists. He's expected to remain on penalty duties for Chelsea, which further boosts his FPL potential.
Despite having lost their last 2 games, Chelsea have a kind run of fixtures to come between now and Gameweek 21, with games against Man Utd and Liverpool being the only tough looking fixtures on paper.
Over that period, they'll host Swansea, Newcastle, Southampton, Brighton and Stoke.
Before that, they face a home fixture against Watford in Gameweek 9. Marco Silva's side have been in good form and sit in 4 th place in the table, following their 2-1 win over Arsenal last weekend.
They have however conceded 10 goals over the last 4 Gameweeks; only Crystal Palace (11) and Stoke (14) have conceded more. It's worth noting, however, that 6 of those came during their defeat to Man City.
Eric Maxim Choupo-Moting vs. Bournemouth
Stoke are another team to benefit from a fixture swing, facing home games against Bournemouth and Leicester, as well as trips to Watford, Brighton and Crystal Palace, over the next 5 Gameweeks.
Choupo-Moting has scored twice and provided 1 assist during his 7 starts and remains the only player to have scored past Manchester United in the Premier League this season.
His tally of 10 shots from inside the box, over the last 4 Gameweeks, can be beaten only by Salah (11) and Sterling (12) amongst midfielders. Only 4 players have taken more shots from inside the box this season in total, including Lukaku (26) and Kane (33).
Over the last 4 Gameweeks, Stoke's tally of 5 goals scored is level with Arsenal, Chelsea and Liverpool; only 4 teams have scored more.
In Gameweek 9, they host a Bournemouth side that sit 19 th in the Premier League table, having won just 1 of their last 5 games. Only Stoke (23) and Crystal Palace (25) have conceded more 'big chances' than Bournemouth (17) this season.
Nicolás Otamendi vs. Burnley
Despite failing to keep a clean sheet during the win over Stoke last weekend, Man City conceded just 1 shot on target during the game.
They've now conceded a total of 4 goals this season; second only to Manchester United (2), while only Spurs have conceded fewer 'big chances'.
Man City and Spurs have each kept 5 clean sheets so far, with Man Utd being the only team to have kept more (7).
With promising home fixtures against Burnley, Southampton and West Ham over the next 7 Gameweeks, as well as away trip to West Brom, Leicester and Huddersfield, Pep Guardiola's side look likely to add to their clean sheets tally in the near future.
In Gameweek 9, they'll host a Burnley side that have scored 3 times over the last 4 Gameweeks; only Crystal Palace and Huddersfield have managed fewer goals over that period.
BEFORE YOU DISAPPEAR: If you follow us on Twitter, you'll have noticed we've been playing a new fantasy football game called Starting 11. It's a free to play, daily fantasy premier league game which allows us to pick a new team, every match-day.
Join the FFPundits staff in Gameweek 9 over at Starting 11 this Saturday and keep your eyes peeled for some cool prizes – follow the download links below for iOS and Android to get involved.