Top-25 Beautiful Finnish Women
Top-25 Beautiful Finnish Women. Photo gallery.
The majority of finnish women seem at first glance not very appealing. Many of them have round grayish color faces, snub noses, a rare straight hair, short hairstyle, medium height, even excessive fullness and lack of waist. Their feet are full and short. They have large bones, wide back and knees, big palms of hands and soles of the feet. Such structure of the body better retains heat. Finnish women rarely use cosmetics. They does not wear shoes on heels. Sneakers and moccasins are favorite shoes in this country.
Such habits of finnish women explains their agricultural origin. Dressing in the countryside has always been accepted in a simple, convenient and discreet clothing. Bright clothes, cosmetics and jewellery was not compatible with the rural way of life. After migrating to the city, the Finns took their rural habits. Finnish women looks very similar to a man - hair, clothing, gait and manners. But even among this specific appearance there are many girls who can stand out for their unusual beauty of the north.
25. Viivi Avellan (3 June 1977) - Finnish journalist and television entrepreneur.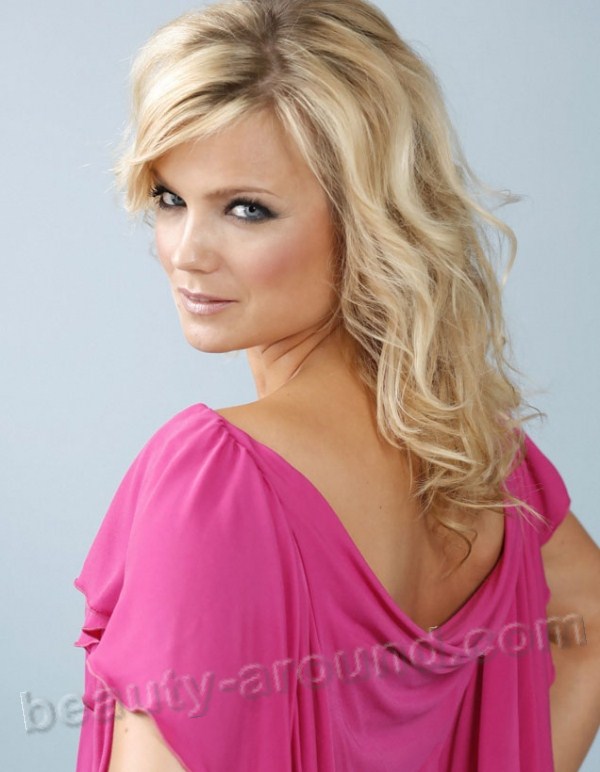 24. Sara Sieppi (3 June 1991) - "Miss Finland -2011", represented her country at the contest "Miss World 2011".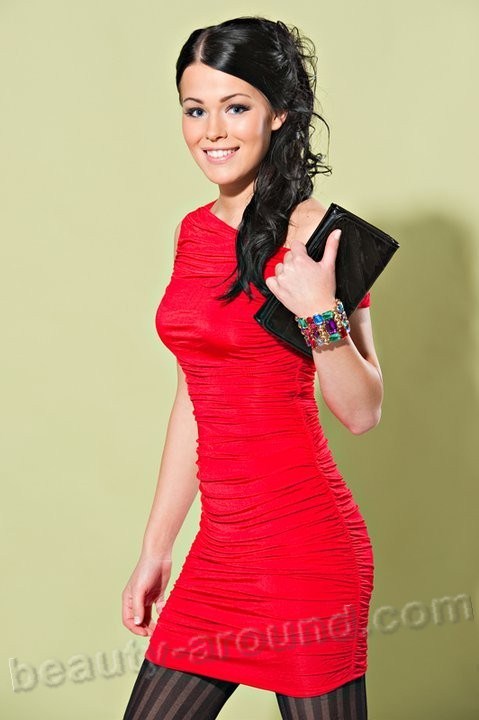 23. Pihla Viitala (30 September, 1982, Helsinki) - Finnish actress.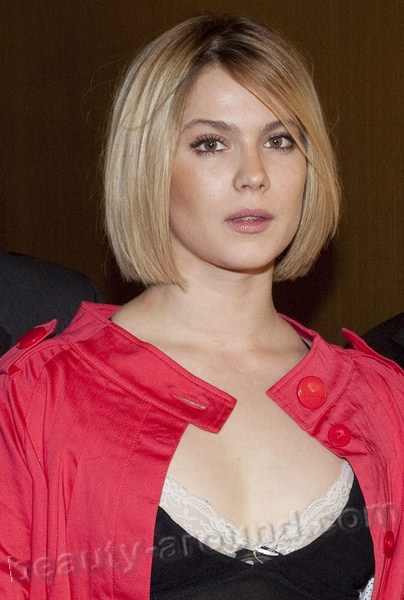 22. Pirkko Mannola (27 December 1938, Saaksmaki) - Finnish actress and singer.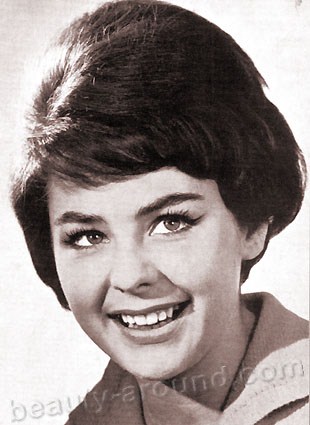 21. Laura Närhi (19 January 1978, Kirkkonummi) - Finnish pop singer.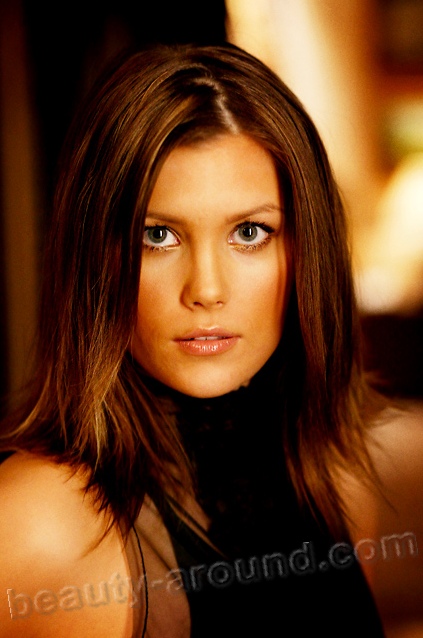 20. Noora Hautakangas (1984) - "Miss Suomi -2007".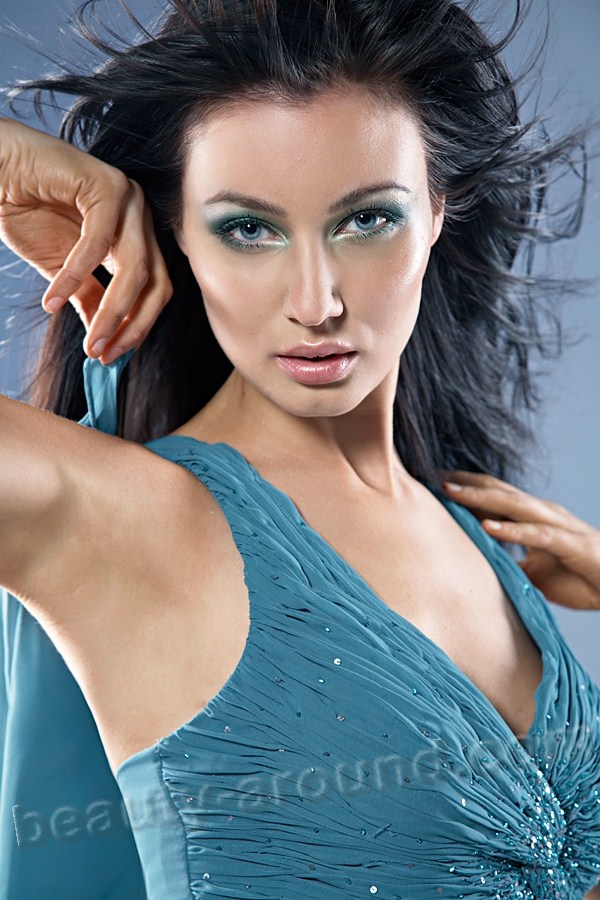 19. Iina Kuustonen (18 April 1984) - Finnish film and TV series actress.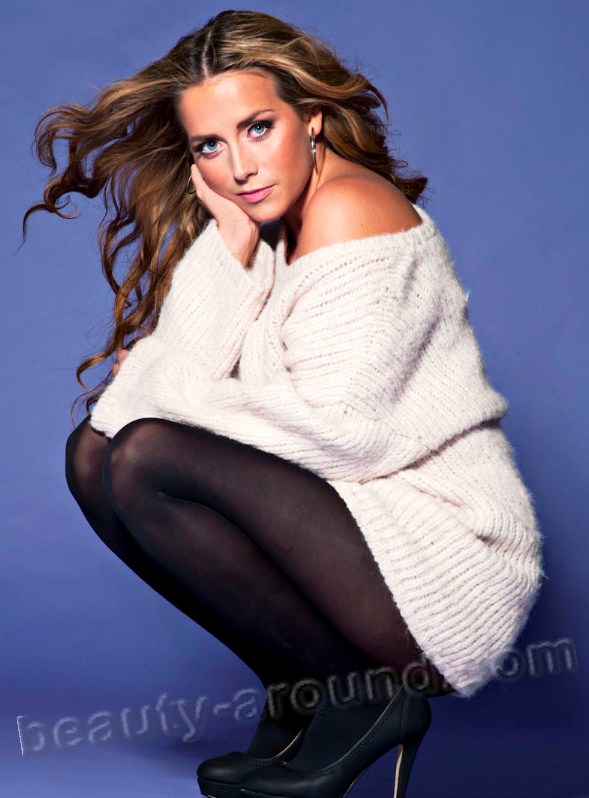 18. Jenni Vartiainen (20 March 1983) - Finnish pop singer. Her site: www.jennivartiainen.fi.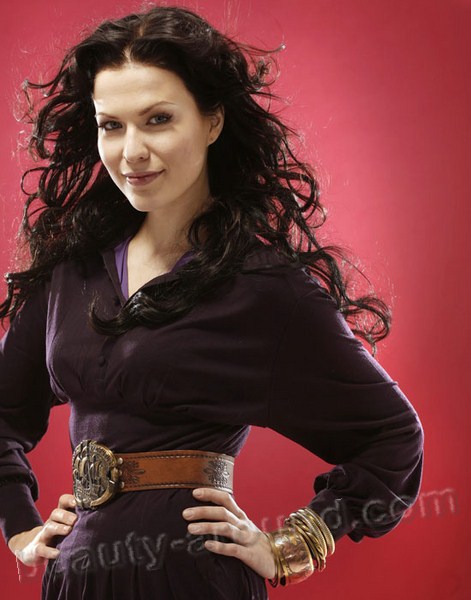 17. Satu Tuomisto (17 February 1986) - Finnish model and TV host, "Miss Finland 2008".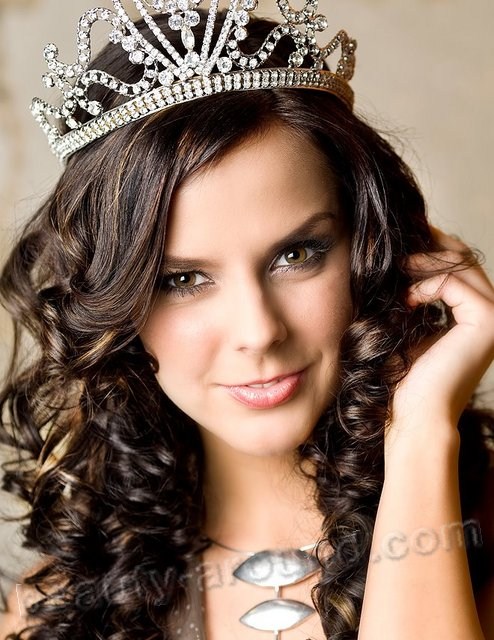 16. Regina Linnanheimo (7 September, 1915 - 24 January, 1995) - Finnish actress and screenwriter.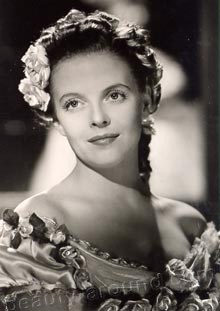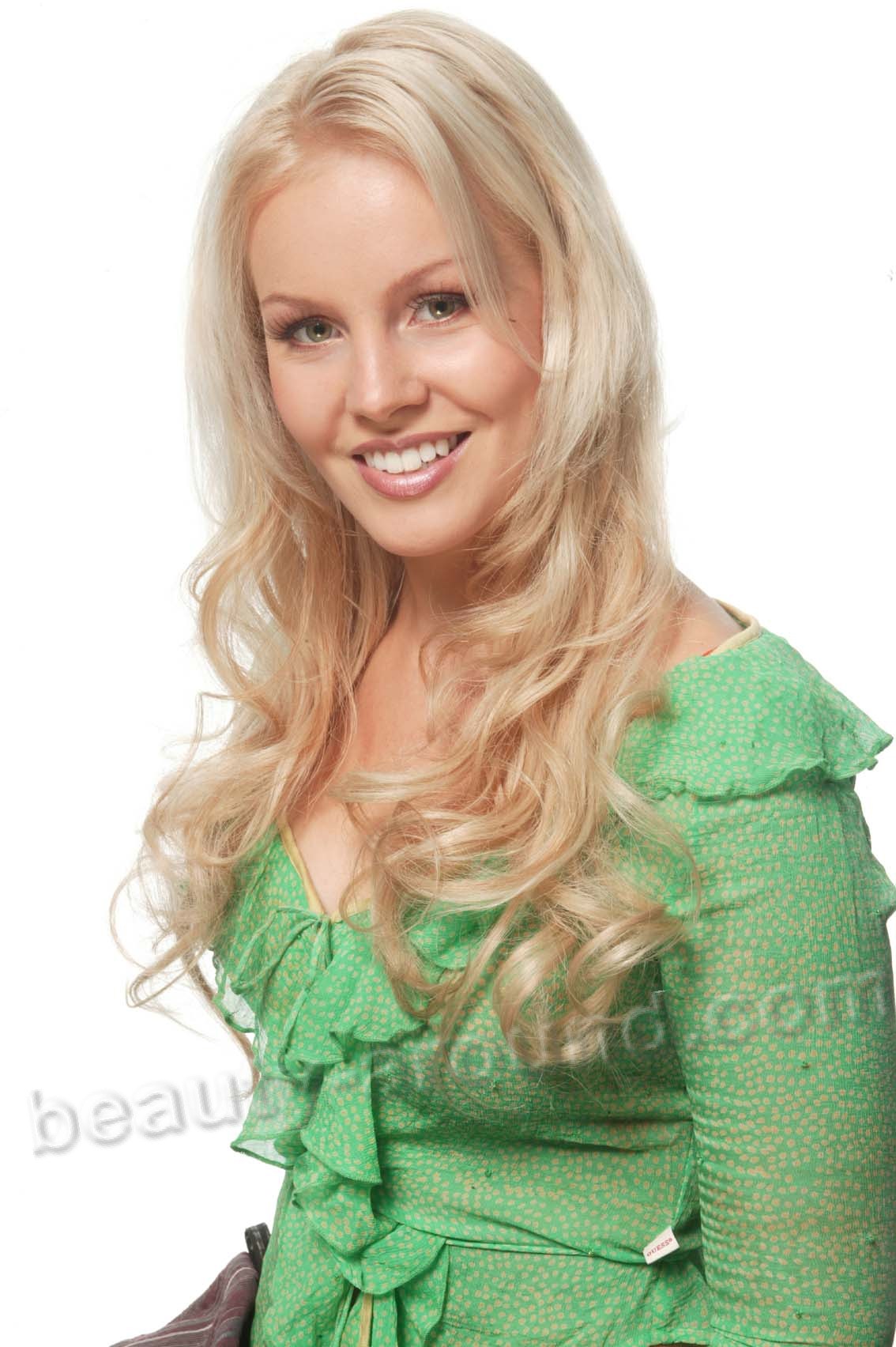 14. Janina Frostell (12 November 1973) - Finnish model and singer, Miss Finland 1993, the most sexiest woman among Finnish women by according to the polls.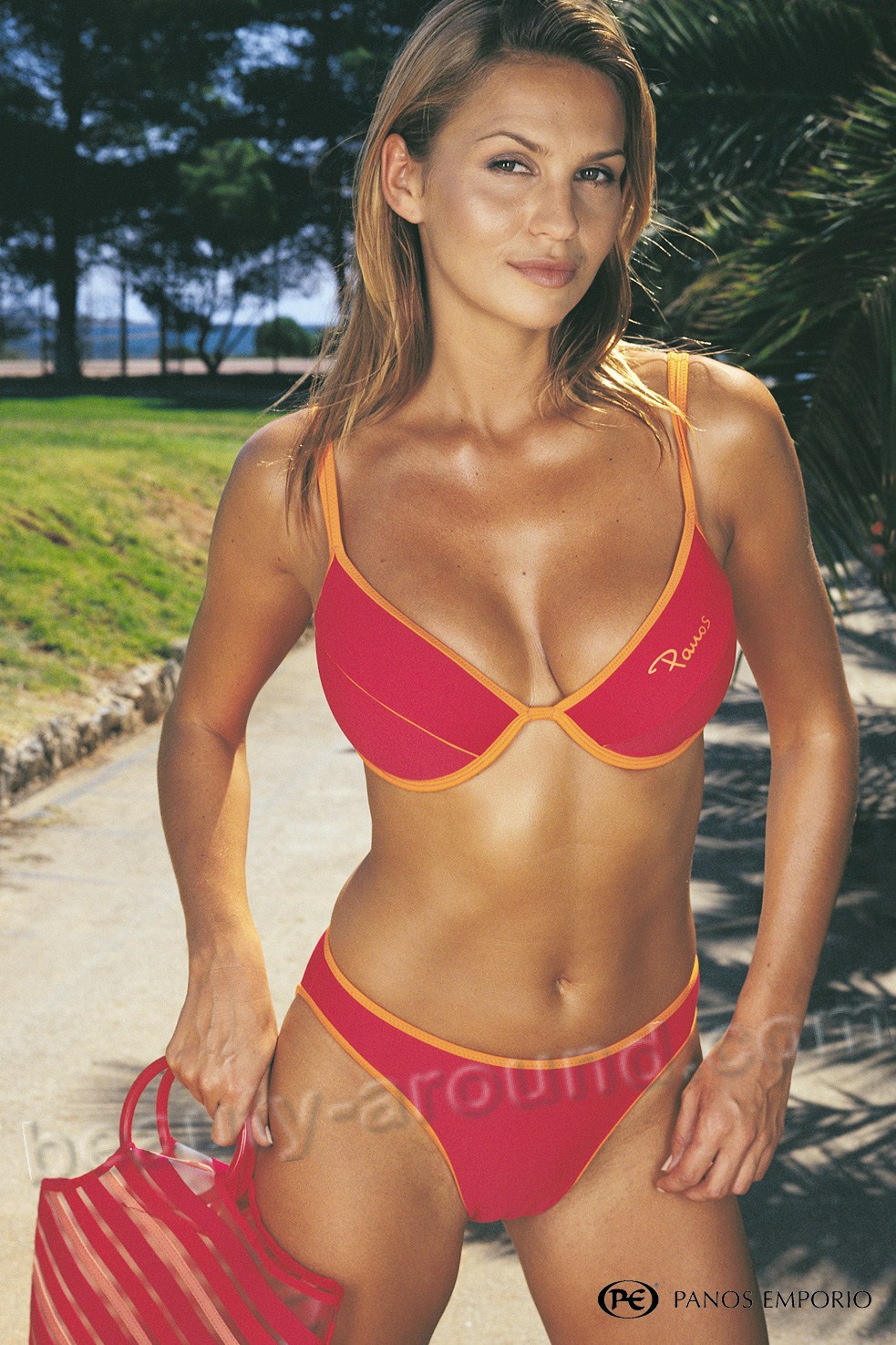 13. Armi Kuusela (20 August 1934) - Finnish photomodel and actress, winner "Miss Universe 1952".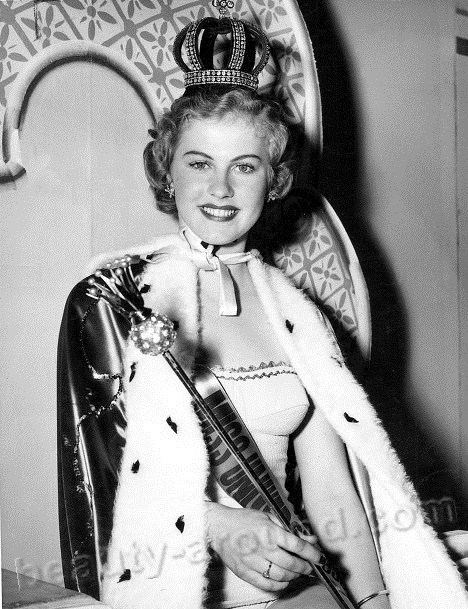 12. Elina Tervo (29 December 1986) - famous Finnish fintess model.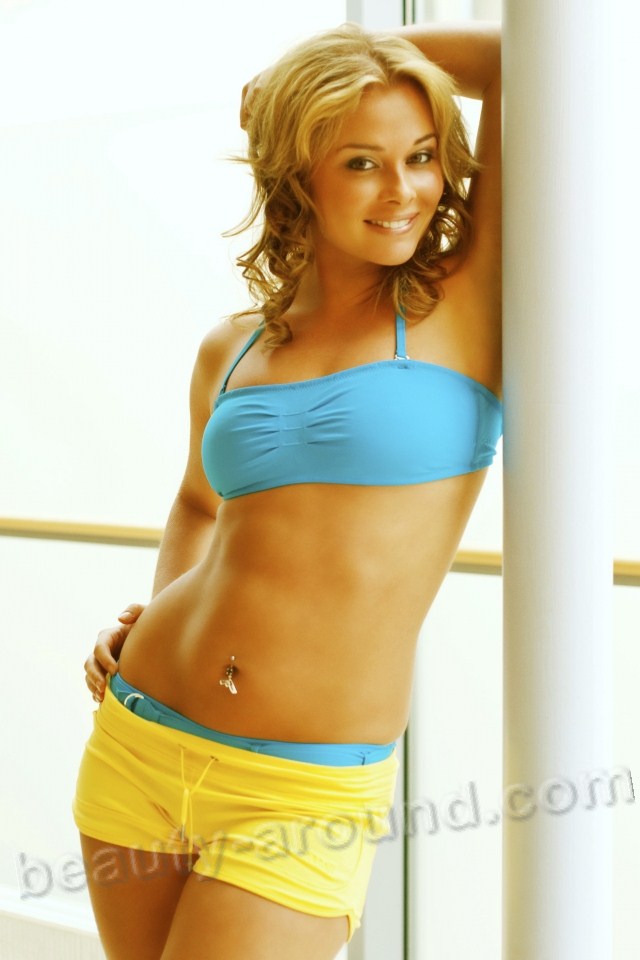 11. Linnea Aaltonen - Finnish model, won title "Miss Finland 2007".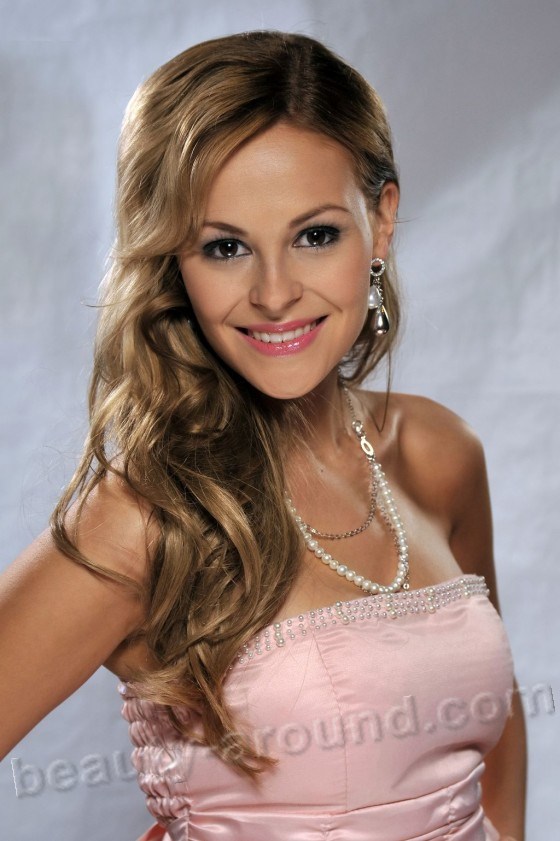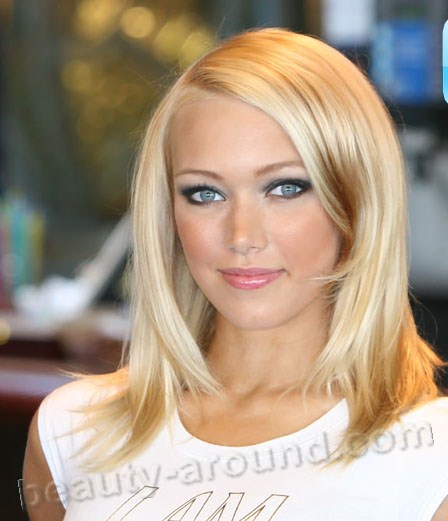 9. Rita Aaltolahti (1988) - finalist of "Miss Finland 2011".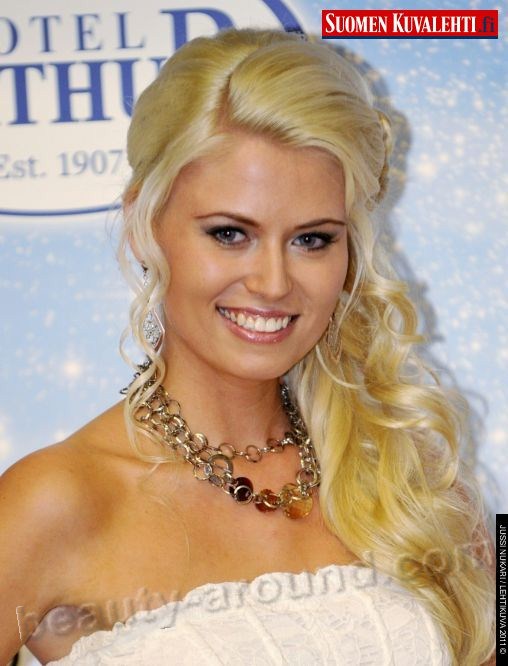 8. Anna Easteden (29 November 1976) - Finnish actress. Her site - http://www.AnnaEasteden.com.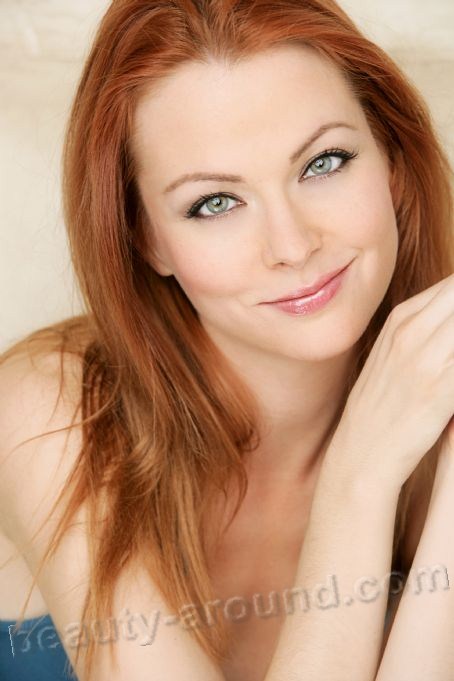 7. Johanna Gronholm - popular Finnish fasion model.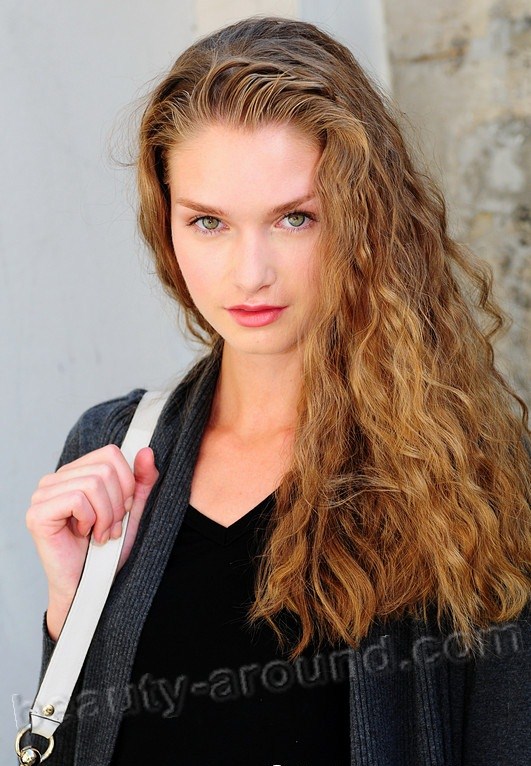 6. Viivi Suominen (30 April 1987) - first "vice Miss Finland 2012".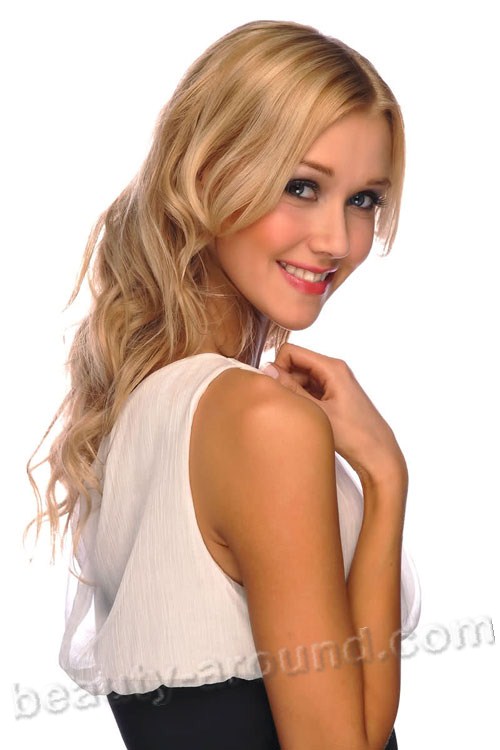 5. Pia Pakarinen (5 October 1990) - "Miss Finland 2011". Her height 170cm.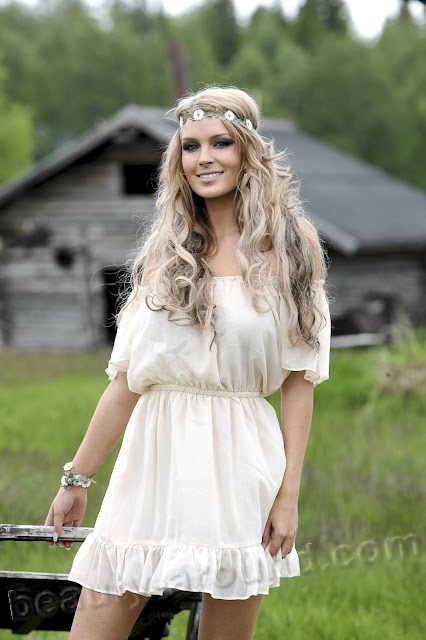 4. Sara La Fountain (1981, California) -is a Finnish chef, designer, and television personality.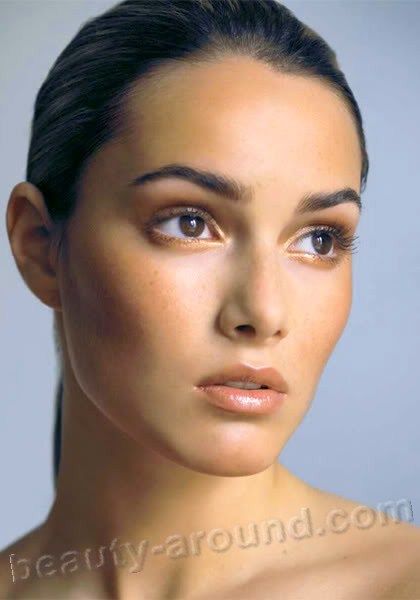 2. Janni Hussi - Finnish "Fitness Model 2010".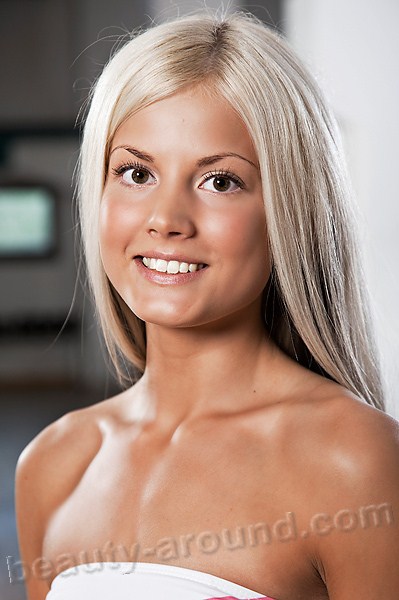 1. Kiira Korpi (26 September 1988) - famous Finnish singles skater. Her height 169cm. Kiira is the sex symbol of womens figure skating and among the most pretty finnish women.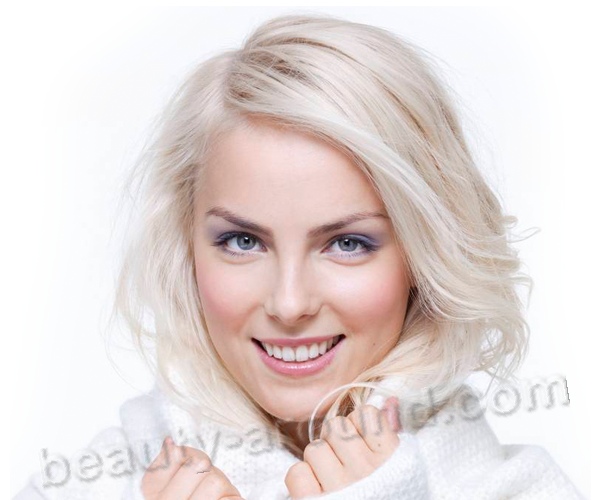 Related items : Top-25 Beautiful Finnish Women. Photo gallery.
.. a blue eyed, blonde girl from Finland..
She's absolutely beautiful, elegant person ..
Finnish women, Way Up North
Way Up North
Where hermits and polar bears coexist peacefully
Post navigation
Finnish women
I truly think there's something special about Finnish women and to really understand Finland and its people, you should understand our women.
Let's start with statistics. Girls are likely to do better at school than boys. In fact, 53% of university students in Finland are women – and 64% of university students that graduate are women. Women are also more likely to do a PhD in Finland: 54.5% of PhD students are women.
So the girls are smart. They are also independendent because it's intrinsic in our upbringing – individualism is highly valued. The Economist actually published this fantastic blog post about the Nordic welfare state and how the role of women has contributed to its success:
the family remains a central social institution in the Nordic countries, but it too is infused with the same moral logic stressing autonomy and equality. The ideal family is made up of adults who work and are not financially dependent on the other, and children who are encouraged to be as independent as early as possible.
Have a good think about it; have you met Finns abroad? Mostly girls, right? It's no wonder really, they speak several languages and have already lived alone for several years. Some have boyfriends in Finland but they're confident that their relationship will last even while they're abroad – and it usually does. If someone has an amazing opportunity to go abroad and they'd refuse it because they're dating… well that's just crazy.
But back to basics. I rarely allow for someone else to carry my bag for me – it's my stuff and since I've packed it I should be the one to carry it. Why whould some poor guy have to do it for me simply because of their sex?
Finnish women are survivors. Men get eaten by polar bears.
Finnish women also tend to be rather strong – physically and mentally. When we moved to our current flat we had to carry a mattress upstairs. I had an Italian friend helping us and he was amazed how my flatmate – a relatively tiny blonde girl – was lifting it up the stairs the same as he was.
Whenever somebody needs help in lifting things or assembling furniture, they're likely to call my sister. She's beautiful, tall and could probably beat you in arm-wrestling any day.
But just wait if you try to pay for our dinner – the reaction is likely to be anything from disbelief to annoyance. Why should a man pay for a woman? I don't need to be taken care of financially – I'm not inferior. I work and make money just the same as they do. There's just no logic there.
After all this, it's likely to be no surprise that Finland as a country is a bit of matriarchy. Our president is a woman. Our former prime minister was a woman (still no new government but let's not get into that). 42.5% of our MPs are women (compared with a European average of about 19%), 61.5% of our MEPs are women.
As a result, Finnish women tend to be a bit bossy. For this I apologise. Especially to my Italian colleague who has to deal with it every day.
Now it would logically follow after this that I would write about Finnish men. Unfortunately I know very little about them. I rarely meet one.
Related
About Mia V
23 thoughts on " Finnish women "
I really really like your style of writing 🙂 And despite the diametrically different customs in that field, down here in the south (Greece), I actually personally agree with a lot of the Finnish women's standpoints, oh yes.
In such a case, if there's a higher power up there, do let them bring a nice and great Finnish girl here to Ireland and let me run into her. Hahaha. Definitely sounds the kind of girl that I would like to meet; strong, independant, cultured, adventurous, bold and with a decent sense of self respect and self esteem. One who doesn't demand freedom from gender roles while imposing "male gender roles" on me and really will treat me as an equal who doesn't "expect me to be a man and pay for her dinner." or expect me to act in any way other than as a person with manners. I'm sick of hearing, "Why didn't you pay for her? You're a guy, you're meant to." or anything related to that, that just screams hypocrisy. My past trip to Finland has indeed taught me that I never found the girl I liked her in Ireland before because she's in Finland, that I am certain. =P Gee, you Finnish ladies sure are wonderful. Dress how you wish, act how you wish, I admire your strength for doing so, your self esteem and that inner beauty is beyond compare. I shall continue my search. I am certain that she's among one of you, just a matter of time before I get to find out how cool, fab and fun she is. 😉 Kiitos.
I agree that Finish women are ready to get down and do the hard work,not make feminity an excuse for avoiding the work
My Finnish wife fixes the car,and is not afraid to strip off and dig in where needed
One point:The Finnish women have a lot of self-confidence but fairly low self-esteem
That is said from a British Expat who has lived in Finland the last 23 years
Finnish women aregreat fun and it is good to get in to deep thoughtful conversation with them
Goodmorning, I'm an italian guy, years ago I got to know a finnish girl, nothing to do with your description, and what I'm regularly reading on the net, maybe dipend on my approach, my experience, she was beautiful outside as inside. Sha was shy, taking apart herself, but in the same time I felt her desire to be understood without too much words but with facts, made of respect, which is for me being able to accept others the way they are, not for all I must say, it's possible and easy when I see in front of me a person I feel with a nice soul, I felt it the very first moment I saw her. I invited her to restaurant sometimes, to be honest I don't remember if I paied all the time, once I'm sure and she wasn't offended to me, you have to understand the difference between paying for having back someting and offer to honour someway someone, can be gifted with a flower, making a cake, you have to understand the deepest meaning of someone act. I don't see anyway such a crime, such an attempt to the freedom of a girl paying for a lunch once a time, or help carrying a bag, to me is natural a human cooperation with no influence of sex conflict, a woman first is a human being not someone to compete with, together not versus. I don't like girls who tend to exploit men, so I don't like to pay for someone attention or love. I'm sure everyone on this planet feel the same inside, but show in different ways outside, In scandinavian regions seems to me people feel a lot inside and are very sensitive, so are scared to open, that meant to me they care a lot to human values, and appreciate others who they get to know as sensitive persons.
My experience was positive, we met in Austria, I had respect to her she kissed me the very last minute before we left back to our countries, there maybe bad girls and boys everywhare, but I think depend most of our personal approach.
I'd like to visit Finland, I like nature and people who like it, you don't talk to nature, but you feel good in the nature, you respect and nature respect you. Not versus but together.
These are quite misguided opinions. Majority of Finnish women are heavy drinkers, uglier than their Russian/Slavic counterparts, coming from broken families with drinking troubles etc. If you catch them by chance without makeup then they look like frigging albinos. Not to mention they really don't know how to cook and please a man. They have appalling dressing style due to high prices, bad quality of fabric and terrible weather. If you have hang around in Kammpi region in Helsinki on weekend night then you'll have some idea about what I am talking about
Those are my experience, I know Eric that drinking is a life style that hide an unconfortable approach to life, I never seen italian girls drinking as I'm seeing in these days, but not all youngs drink, it's a minority here, broken families are as you underline behind those behaviours, without love any human beeing is lost. but I think that deeper down I see no faith in nothing, I may suggest reading Jacob Lorber's writing without prejudices, Veda books also, I mean we have been on this world since quite a lot time, probably it's time to know something about the great heritage of human knoiwledge, from any time, from everywhere, we don't have to forget the job made by other human being borne in tho
The approach counts, if you see a person or a situation in a certain way, will be that way, I agree that save all it's a hard job, but if you put a seed can be a tree one day. Yes weather it's important several mounths in the dark is not a joke, I studied natural energy , old research form early 1900 about oscillant circuits, at your latitude are not so performing, but could help in my opinion.
I want to meet a Finnish woman! I have several Finnish friends and met Finnish women but never long enough to have a relationship. There is more to Finnish life than that is mentioned here, Finnish women go through men who throw them out when they are drunk, they live with people who are honest and men who are just as tough as they are. Some of my closest friends are Finnish and I hope to live in Finland for a few years. Moi Moi
Damn it! I was born in the wrong country! All the women in here ( talking 'bout Portugal by the way.. ) want money and to be taken care off, if you don't have money to pay for everything they want, you're screwed! I'm not poor or anything but I really don't feel like paying for everything they want! If they want to buy expensive clothes and want nice cars, work for it!! I'm really thinking about moving to Finland.. Nice thread by the way!
Patronizing, heavy drinkers, boring, weak (please, do not consider the over-individualism as a strength, anyone can be a hermit), manipulating, sad, depressing. Does not matter where are you coming from, if you want to turn your life into a miserable experience just have a finnish "something" (girlfriend, wife … whatever terms do not insult their huge ego).
I have met several of these finnish women and I only can strongly recommend not to get close to one. They are manipulative monsters, I repeat, they are manipulative monsters. Do not ever get a finnish girlfriend or wife, stay away from them. They grow in a quite twisted environment where alcohol is a major issue. If you are wise you will take at least into consideration my advice.
Päivää! I'm currently in a long distance relationship with an amazing Finnish girl, and I must say, in my case, I've never been happier. We communicate well, and are generally very compatible with each other. My Significant Other is definitely smart, funny, and has a good head on her shoulders, just like the article says about the Finnish women in general. She sees things in a way that none of my past girlfriends did, and that is very refreshing to me. I don't know why there are negative comments in regards to the Finnish women in general. There are good people and bad people everywhere you go. I've met Americans who, in the words of SoWhat, are "patronizing, heavy drinkers, boring, weak, manipulating, sad, depressing". I've met Canadians who are like that. I've met Japanese who are like that. So, of course there are Finnish who are like that, too. But just because some Finns are like that doesn't mean ALL Finns are. No matter what the nationality, there are those who will, again in the words of SoWhat, "turn your life into a miserable experience". That has more to do with their personality than their nationality in my opinion. And in my case, I'm definitely happy with my Finnish girl whereas with the North American girls, I was finding many of them to be either patronizing, manipulative, depressing, or just plain ignorant. Not all North Americans are like that, but that just proves my point that they don't have to be Finns to be that way. Plus, in my opinion the Finnish culture(or the European cultures in general?) has a much healthier attitude toward certain aspects of life, such as sex and nudity, than, let's say for example, the American counterpart does. Women brought up in an environment that views these aspects as natural and positive things in life are, generally speaking, sure to become great mothers who raise their children into individuals with healthy outlook on the said aspects. Kiitos Suomi!
Arm Wrestling is the national sport in Finland and also the femnist movement was really popular and respected from the 1960s untill today.
I agree with what it has said about broken families.. there is no such a culture of sitting on a table together and feeling a bit more loved,
I have been living in finland for six months now and I have been thinking of running away.. People are difficult, nervous, anxious.. but selfcentered.. I need other human beings around and not block of ices!
They are also expecting you to be like them, which is wrong.. finnish women look beautiful with make up on and smart dress.. and that is all about it..
they are not enjoying their life. and I agree with the manipulative monster term cloned before about them!
I appreciate all of your comments and clearly some of them have touched a nerve. I personally dislike comments about how people look because I find them of poor taste but if that's how you judge people that's your call.
I know the autumn and the darkness might be getting to everyone, but do not despair. I'm sure there are lots of lovely, warm-hearted out there.
And what I've found whenever living abroad is that fellow expats are the best source of comfort to bitch about the country you're living in. Locals tend to take everything to heart even when it's not meant in such a way. Try living in Belgium and complaining about it to Belgians… 😉
Cultural differences count here as well. As apparent in the original post, I truly value our egalitarian and independent ways but an Indian friend of mine found it truly off-putting. C'est la vie.
But let's all get along and avoid getting personal. Peace and love.
I personally would like to share alife with a finish beauty yes they are
one of us would like to delete a comment because our name was included and that was not the intention. For privacy reasons, could you Mia please tell me how to contact you please. thanks!
Super boosted self-image, IMPORTANT: FINNS WILL NEVER ACKNOWLEDGE THEY MAY BE WRONG.
Most Finnish really suck: They are extremely mad at themselves, thinking they are the hottest stuff around; it is all facade. On the other hand they are shit scared of life, will plan with great level of detail in advance, every single action. They just have to have "Seen it – Done it" whatever stupid place or trend. They absolutely lack originality, they are extremely conservative in way of doing things. They do not make friends, they do "networking", their relationships are based on climbing the leader (in whatever industry). They call individualism their absolute lack of empathy. They are self-centred, ego-centric and ethno-centric. The only know two ethnical groups "the finns" and "the others", they really look down on other cultures. Youth dreams about moving to Canada, USA or Australia, anything else is below Finland. Their social system is a copy-paste from Swedish and USA. FINNISH SOCIETY IS SAD: They have a serious issue with alcohol, their food is CRAP, they very seldom gather together in a big group of friends or family. They have no idea about what "quality of life" means.
Women are proving all the time that they are better than men, and even deprecate men very openly. In a relationship, they will micro-manage and constantly seek for attention making big scenes. They treat men like they were kids. Again, they can not understand that one can think differently to them, it is very hard for them to accept that fact. IMPORTANT: THEY WILL NEVER ACKNOWLEDGE THEY MAY BE WRONG.
You should review again your culture (or the closest thing resembling a culture you have once you get out of the forest) and be a little more critical, which does not seem to be the case. I have lived in Finland for several years and I have met personally some finnish women. Let me say that this post seems to be written by someone either really young and naive or an over-patriotic feminist. I am truly fascinated about the shameless lack of prudence, humility and tact that populates each one of the lines of the post, I would have been told this was written by a redneck from Texas and I would have believed it.
First of all, carrying a bed by yourself or with the help or another woman does not grant finnish women any special medal, I have seen other women doing it, let me say that making a special statement about it sounds very ridiculous.
Second, finnish woman are not mentally stronger than …. any other woman in the world?, I guess is easy to convince yourself you are strong when the only obstacles in life you have to face in average is weather, drink abuse and high taxes. Isolation and lack of external feedback do the rest, reinforcing a wrong perception. Change the scenario and you will be surprised of how many granted truths crumble down as soon as you put a foot on a new environment, where variables are not under control, where government will not be there to provide the security and the padding on which you can write these lines. And by the way, a stone face is not synonymous of strength, it is just a facade to cover up a tremendous lack of self-esteem, combined with a huge ego and obsessive self-awareness. I do not think that´s a healthy mix.
Third, languages. For some reason, finns consider someone well educated when she/he is able to speak several languages, and most of them speak several languages, that´s true. However, when it comes to general culture, history, literature or music, the rest of Europeans and Russians are better educated. Have you ever gone into a finnish bookstore?, it is a joke if I compare bookstores in England, Spain, Germany or France.
Fourth, individualism. While I truly value independence in a woman (a dependent one is the last thing I want in my life) you, finnish women, managed to go a step beyond and create a sort of graceless unsocial hermit, which may be only valuable by you. Sometimes I think that finnish women are really made to live alone. Well, let´s leave them alone. Stop annoying them, gentlemen.
Fifth, financial independence. I did not have any problems inviting my male friends to beer, a coffee, a dinner …. none of them reminded me of their financial situation and some of them invited me back when they felt a bit on debt with me, that is fine. On the other hand it is really a pain in the ass to be nice to a finnish woman and pay for a damn coffee, they will desperately let you know that they can pay by themselves and they will experiment a mix of irritation and disgust. Lovely.
Last but not least, this article is not written from a objective point of view, this is just a fantasy, a mind masturbation about your wishes. Travel more (I did mean "travel", not get drunk in different parts of the world). You will know more about yourself and your culture.
Wow, there really are some very bitter men around here! Enough of this bashing of Finnish women, guys. I get it, you are angry for some unknown reasons (even though I may have a clue…), but even if you've met a few Finnish girls who weren't that nice doesn't mean the whole lot of them are the same. Every country has women and men who we don't like. To me you sound like you have low self-esteems and are extremely bitter and almost misogynist. Calm down.
Oh, finns … do not come to my country.
Reblogged this on Helsinki – ikuisesti and commented:
finnische frauen sind wirklich sehr unabhänig. ein fakt, den ich verdammt mag. wobei das eine oder andere trifft auf meine person auch zu.
ich trage meine tasche
beim umzug bin ich das schleppwunder. stecke manchen kerl in die tasche!
ein bißchen finnische frau steckt in jeder von uns 😀
My grandma was from northern Finland and grandfather was from southern Finland. I don't remember him and my grandma always spoke Finn so was hard to get to know her but she was one of the hardest working persons l know. Now I know where she got it.